Hamha!
And welcome to my page in the wiki. A little bit about myself. My name is Michael, I'm 17 years old and I am currently a full-time student in the UK! I've been watching and playing Hamtaro games for just over a year and so I feel that I can now help out within the wiki and answer any questions you guys may have to ask! Don't worry, I know lots that is going on in the Hamtaro world (or at least in the English Episodes. Once I get to the Japanese one that I'm yet to watch (but will do some day) it beats me and my knowledge!)
I have also played both Hamtaro Ham-ham Heartbreak and Ham-ham Games on the Gameboy Advanced (Emulated onto my phone) and I appear to be decent at them too!
(Also losing my third 'Ham-ham Games by only a single gold medal) meaning, I know I have the skills of a Hamster! (Well, a talking Hamster that breaks out of my cage every day to take part in sports events with my secret underground gang... The show seems quite dark when I put it that way!) xD
One thing I really want to do however is visit the Fuji-Q Highland! I have pre-set it at before 25 years old, otherwise, I would look quite ridiculous in the Hamtaro section, selfies with the Ham-Hams in display! I have always wanted to visit Japan, and now with this Hamtaro Theme-park and 'Megastore', I want to go there even more so!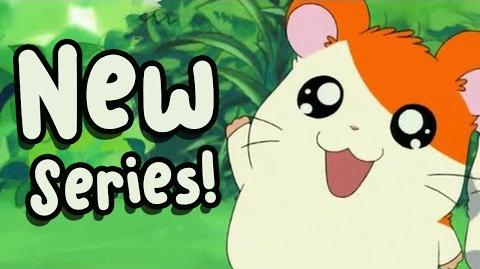 During April Fools 2016, I got a message from a friend online telling me that someone had made a Hamtaro fan-dub that I should check out. I did so and could not stop laughing at the humour and how true it was! JelloApocalypse will be getting episode 159 (Potato's Warm Love) dedicated to him by the Ham-Ham Paradise for making that video (and also crediting us for the footage!)
Livin' the Admin Life!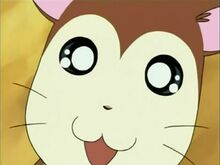 I requested to become an Admin to help this wiki out! And so far, it's been successful! I put in a new logo, sorted out the pages, and added features such as Badges and Chat rooms and even created a new Logo to replace the old text seen at the top of each page! I hope you guys will enjoy me being the admin for this forum as I am happy to help anyone that want's it! I am also all for keeping all information up to date and available for you guys entertainment! (Or if you want to know more about the show!)
I may sometimes feel 'inactive', but that is to do with the fact that I also have to think about College at the same time. I will, however MAKE SURE I can get 365 days of editing on the wiki, to show you guys that I am dedicated to this cause and I am one of the people that would LOVE to see this show return to English Eyes! - I keep forgetting to make an update towards the end of each run however, my dreams may not be recognised... ;-;
Favored Characters!
Ham-Ham Paradise Dedicated Episodes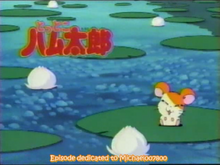 What better way to get remember forever by the Hamtaro community than a (translated and subtitled, Japanese) episode in your name? Here is a list of episodes I have! 😄
My Hamtaro IRL
As I am quite new to the show myself, I don't own much merchandise. This will change however in the future!
As of right now, this is all I have:
The Community
I'm not just active on the Hamtaro wiki! I also find many Hamtaro fans also on Instagram. Did you know that #Hamtaro trended on Twitter in 2011?
That means (for whatever reason) people love to draw me 'fan mail' of the characters! (Especially Maxwell. I get plenty of posts of him!)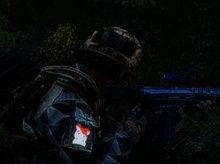 I'm sure I have permission to upload these. Also, feel free to send me any fan art you have! :D
CONTACT ME!
I have got a LINE account to which I will allow people also to contact me through! Just search for Michael007800. You can also get to me through My Anime List.
My Hamtaro Wiki Contributions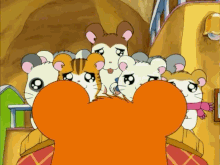 Click
here
to see my MANY contributions made to this Wiki, keeping everything up to date!
Community content is available under
CC-BY-SA
unless otherwise noted.